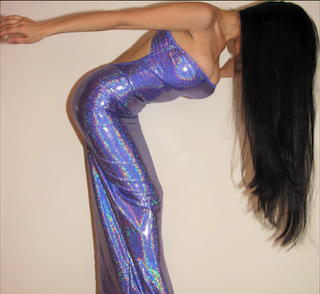 Although I am probably most remarkable for my more exotic and unusual services, such as sex therapy, tantra, kama sutra and my unique geisha service, ultimately the main thing most of my clients want is good company. The company of a beautiful woman who can entertain you and provide good conversation. And that's something that's highly valuable in many different situations.
The obvious example is a dinner date, and I am sure you will find I am one of the best dinner companions you could ever have. But there are many occasions, both personal and professional, where having the company of a beautiful woman can be greatly beneficial, especially one who can talk the talk as well as walk the walk. In my particular case, this is especially true of arts related events.
I am a classically trained singer and pianist, as well as a part-time musician and hostess for musical events. I've studied many forms of art, both formally and personally, and I enjoy all kinds of music (rock, pop, folk, classical, fusion), fine arts (painting and sculpture, from ancient to contemporary), and all forms of performance art.
If you want good company to go to a concert or art exhibition with, or simply to have a nice dinner together, I'd really love to join you.
$1000 for 4 hours by cash, Beem It, PayID or bank transfer/deposit.